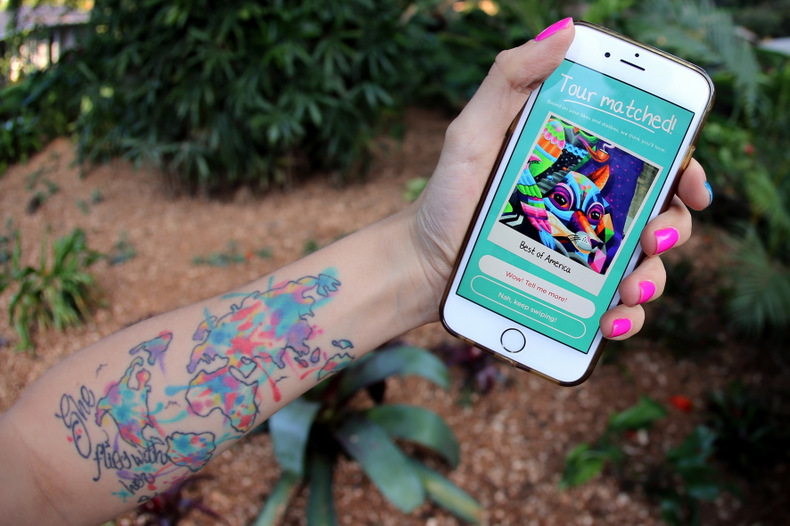 I am so excited about this app, Laika is like a like Tinder but for travel! Laika  just launched in the Apple store in April. It is an image based search app that helps you find the best adventure tour for you from nearly 2,000 tours around the world. Laika Travel has partnered with two of the world's most well known adventure tour operators, Intrepid Travel and G Adventures making Laika the largest aggregator of adventure tours in Apple's App Store, globally.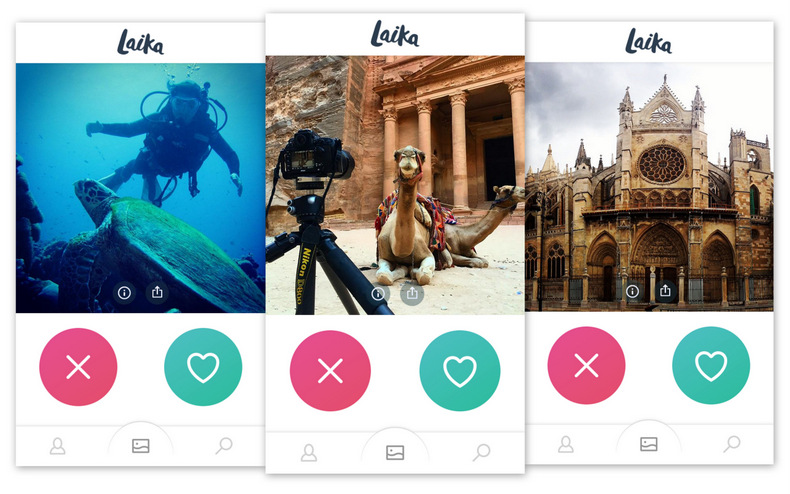 The great part is, you don't have to spend tons of time sorting, editing and figuring out how to upload your own photos. The gorgeous travel photos are already there! It's fun and inspiring to swipe through them.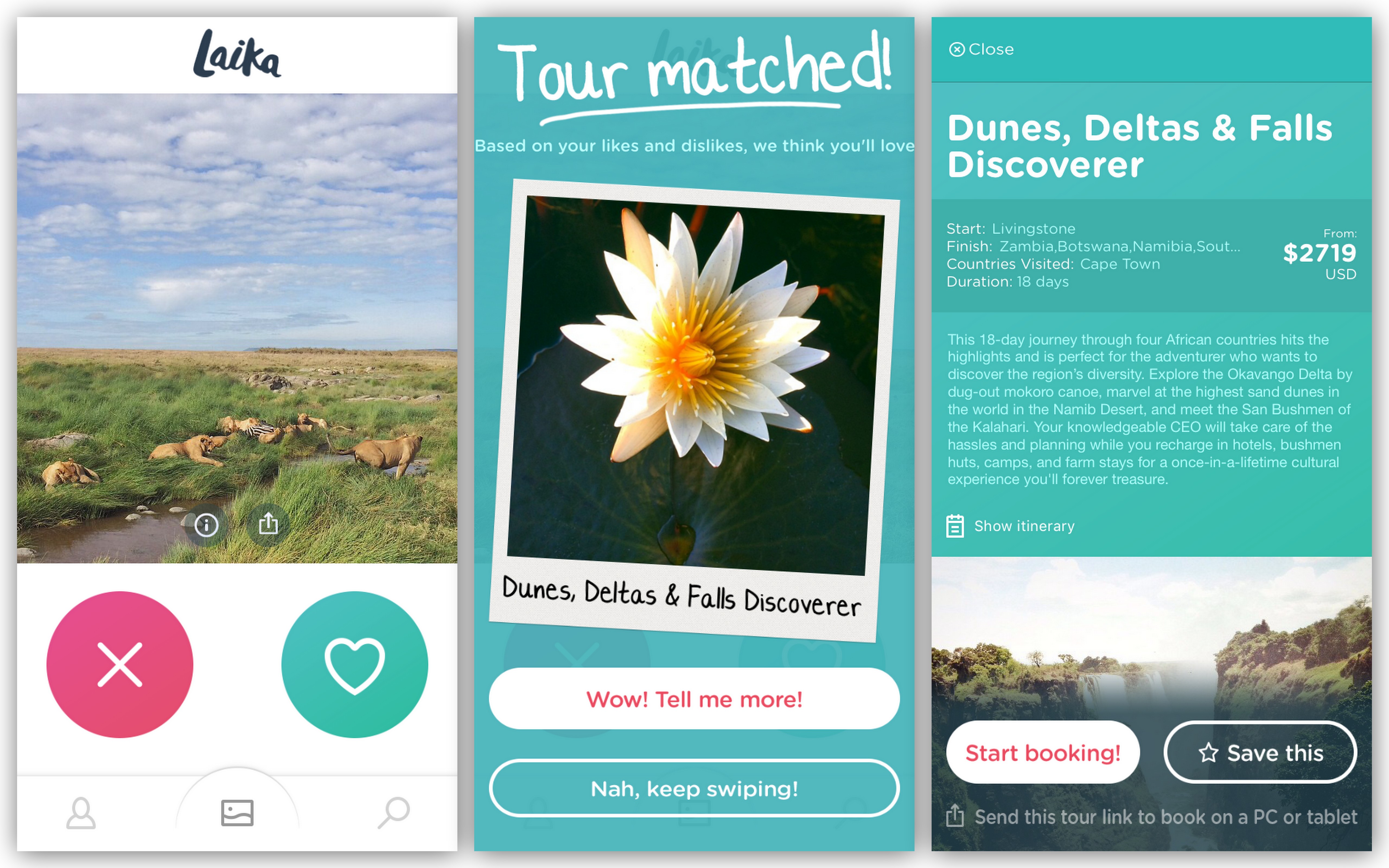 The Laika app has a really user friendly interface. How it works (as seen in the above example) is that you swipe right on the photos you love, left on the photo you don't. After you swipe on ten or so photos (which goes pretty fast) the app will match you with an adventure tour that it thinks you would enjoy based on your photo preference. I must say, it's pretty intuitive-I just did it for the above example and it recommended an Africa tour. Guess where I am right now! Africa!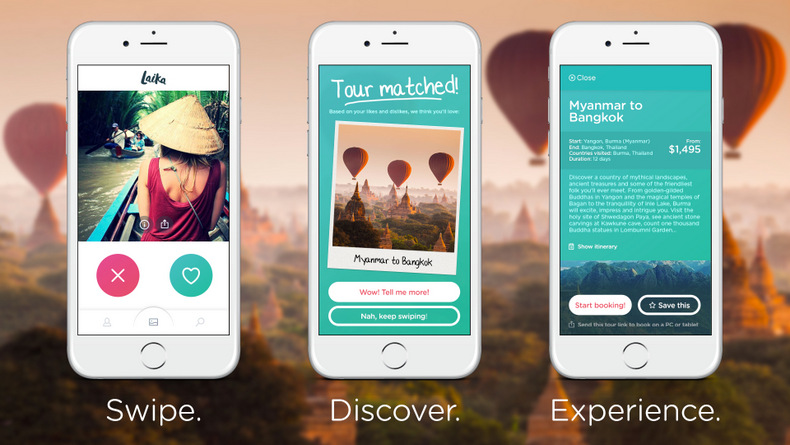 Check out Laika for yourself to plan your next adventure!