My friend John picked me up in Vancouver and we drove to a ferry which took us to the Sunshine Coast of British Columbia, from there we drove all the way to Egmont to the  West Coast Wilderness Lodge which we found on Vacations-Abroad. Let me tell you, it was well worth the journey! This place is a full on nature experience with stunning views of the bay, many outdoor activities and hiking trails! The staff was warm and friendly from the moment we walked through the door, we also met the owner Paul, he was gregarious and interesting to talk with. Big timber framed lodges remind me of summer camp, I love all of the hard wood, rustic decor and of course a fire place! They know they have the best views here so they have massive decks with chairs where you can relax and have a drink.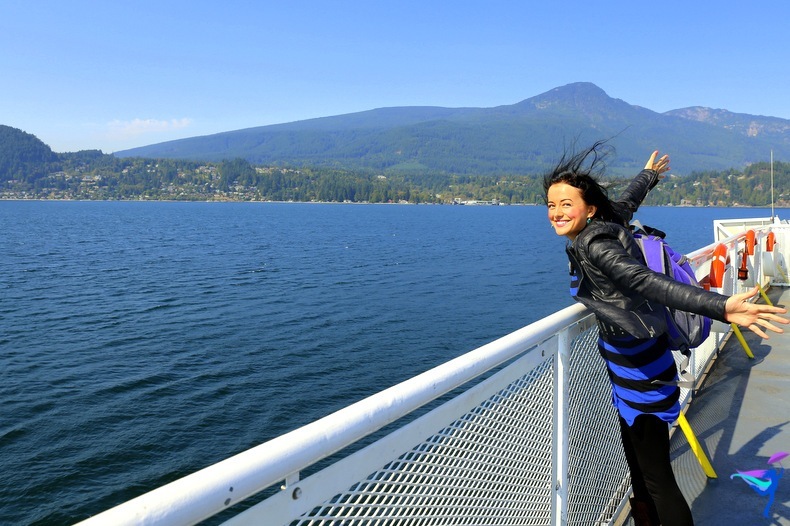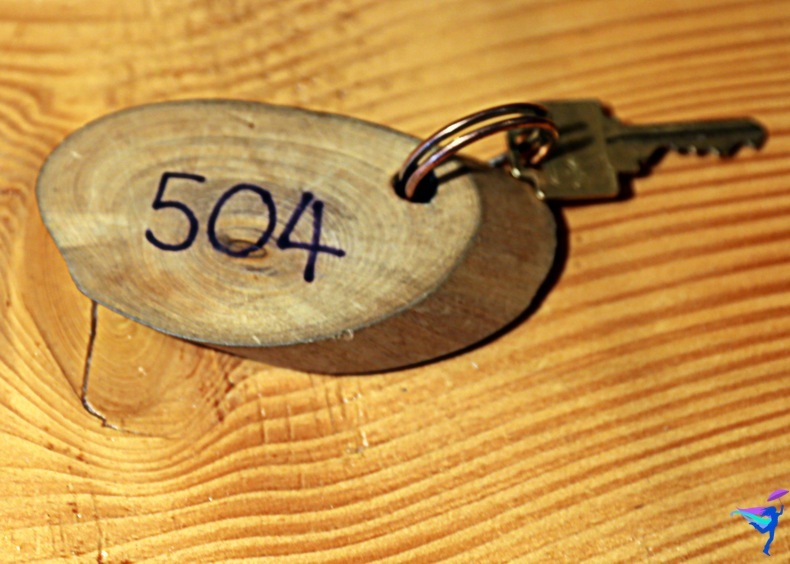 Our spacious room was amazing, we had a balcony overlooking the bay and the bathtub even had a big cut out about it so you could take a bath overlooking the bay! Our room came with plush robes, a Keurig coffee maker and a lantern for walking to and from the main lodge at night.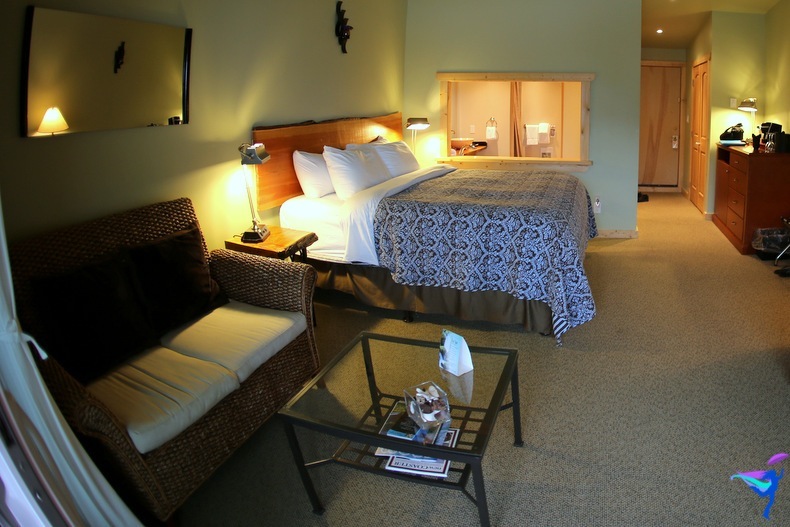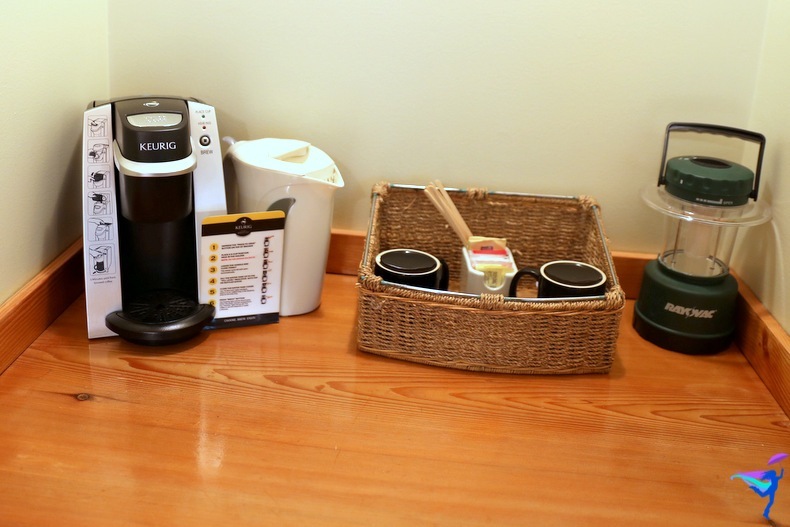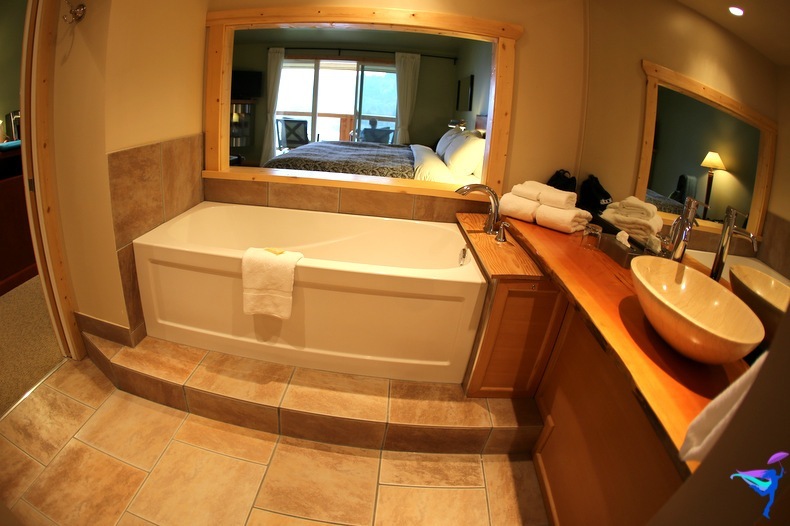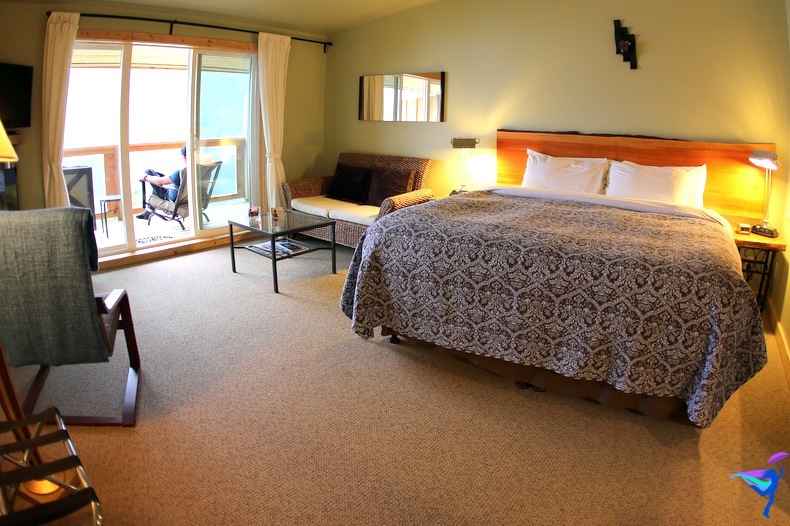 The most unexpected and best part of staying at the West Coast Wilderness lodge was the bioluminessence! Have you seen the movie Life of Pi? It's like that, thousands of microrganisms that glow when the water moves. The first night we did a kayak tour in the bay and it was spectacular! We kayaked past all of the lighted houses into the pitch dark and you could see bright glowing trails from the fish darting back and forth under the kayak. John and I were awe-struck. Bioluminessence is very difficult to photograph, I would say impossible from a kayak so we went down to the water on our own the next night and were able to get a couple photos. It was fascinating, I could have played for hours in the sparkly, glowing water. Pure magic.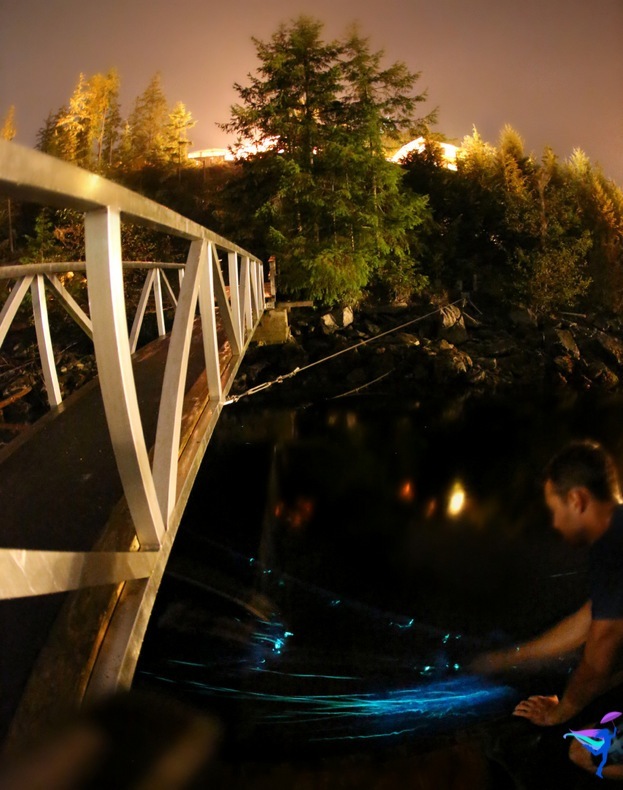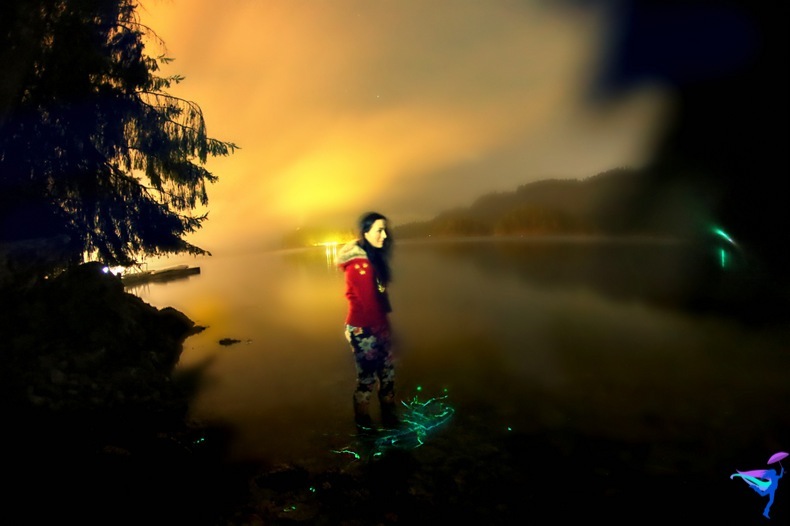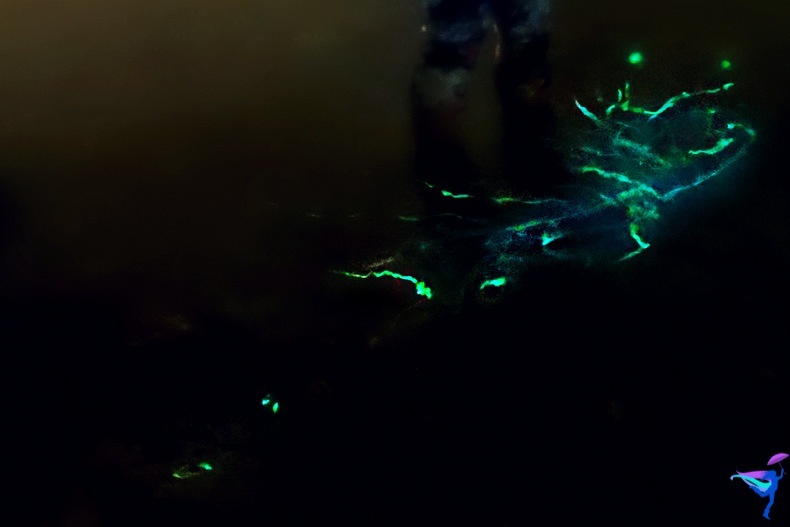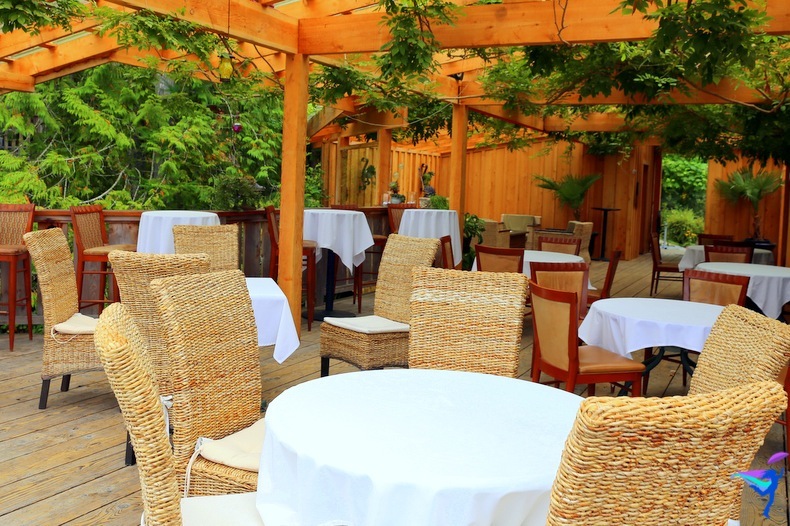 They have gorgeous outdoor seating for dinner where they serve fresh West Coast Cuisine, a lot of tasty seafood dishes.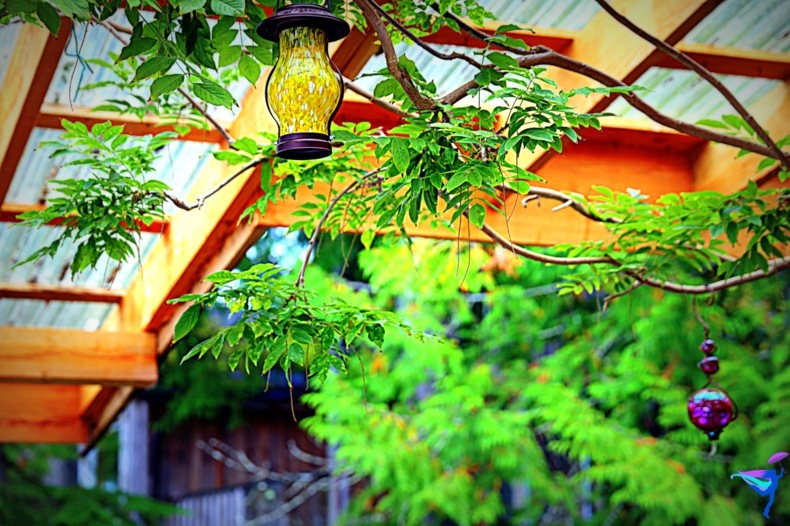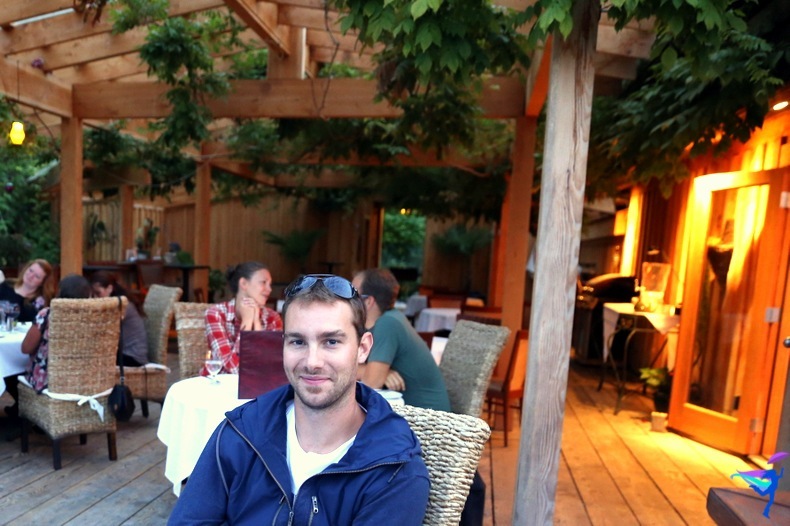 Of course, this was our dinner view.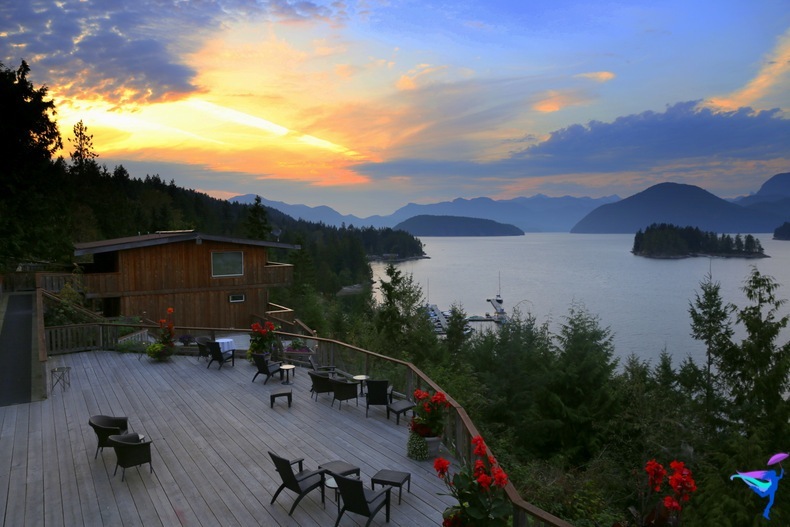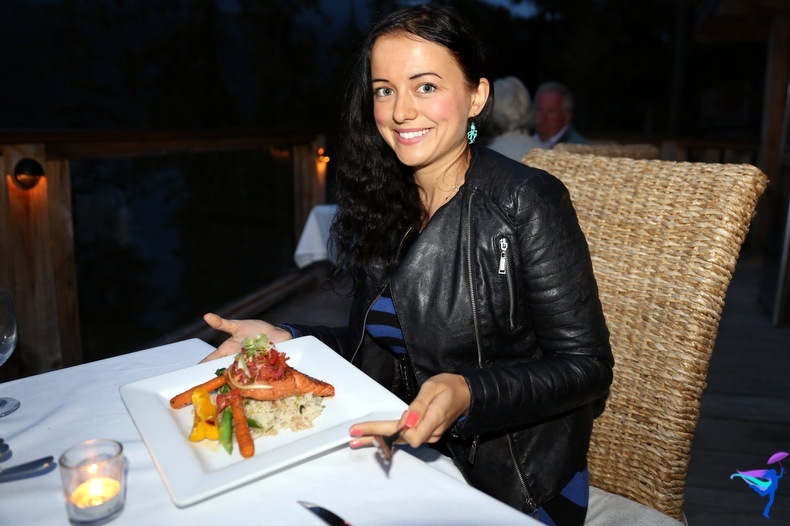 We shared a shrimp in garlic butter appetizer, I had honey glazed salmon and John had a steak. The food was perfect.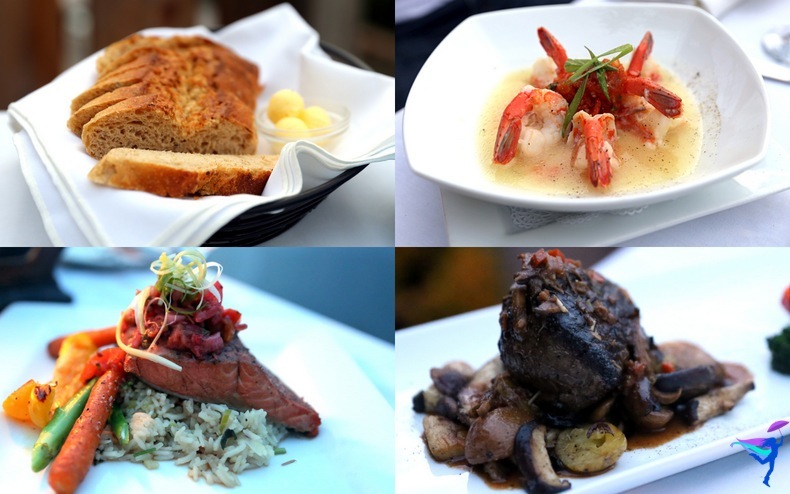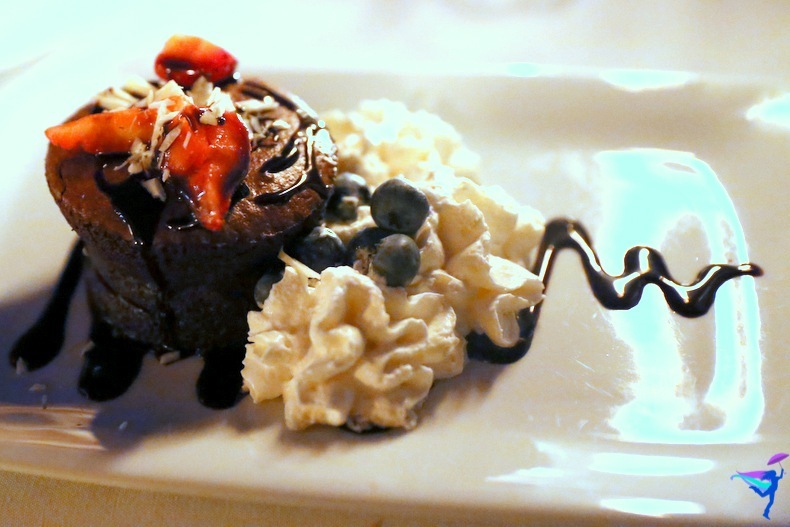 You can count on me to order the most chocolately dessert, you can never go wrong with a chocolate lava cake! MMM!!!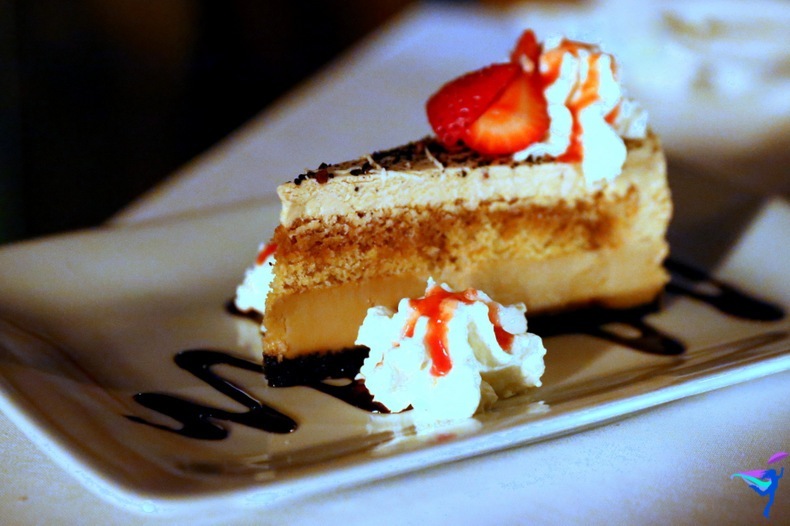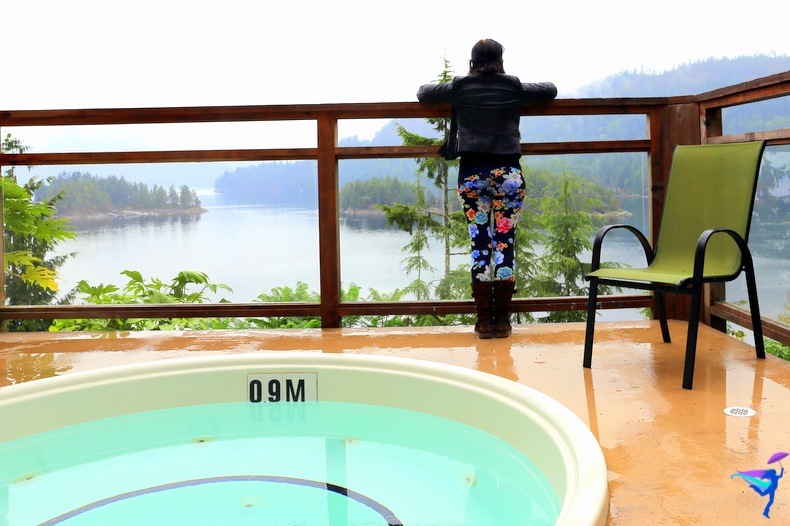 There was a hot tub, which was perfect to warm up in after playing in the chilly bay with the bioluminessence.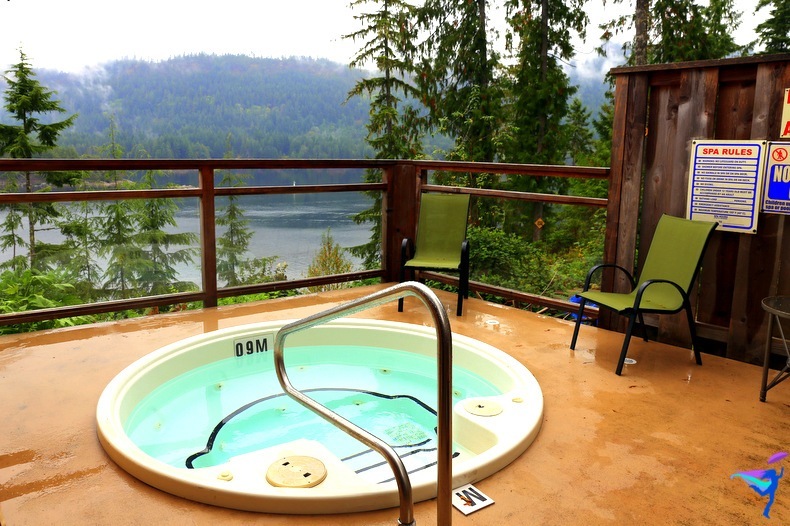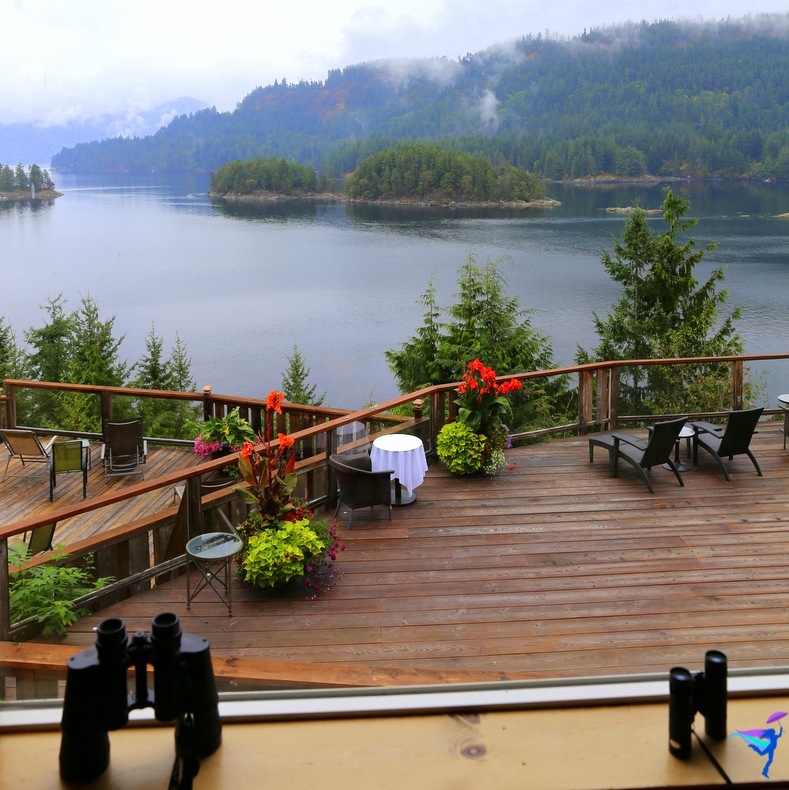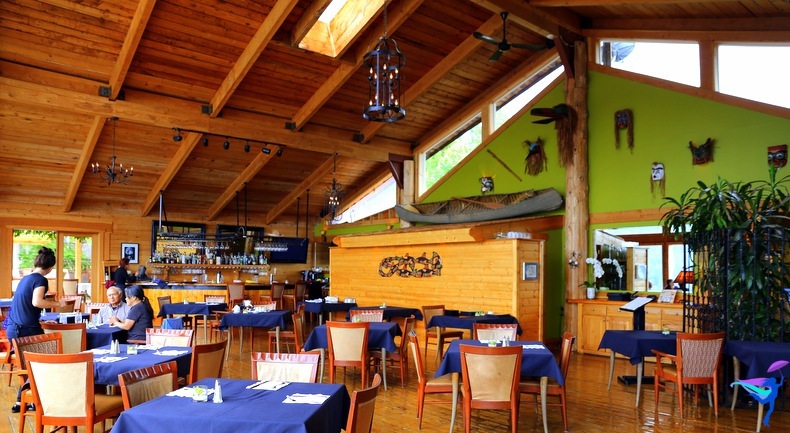 The have a large indoor dining area with huge windows where we choose to have breakfast, John got an omelette and I ordered smoked salmon eggs benedict…wow! This is one of the tastiest meals that I have ever eaten!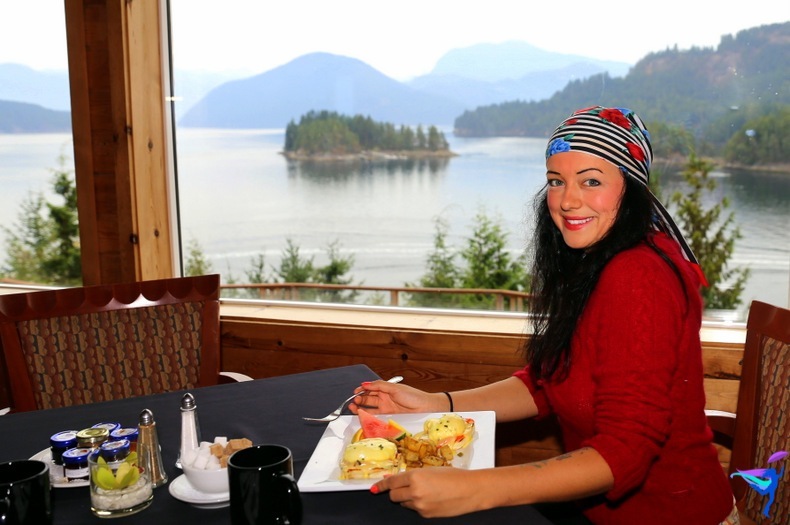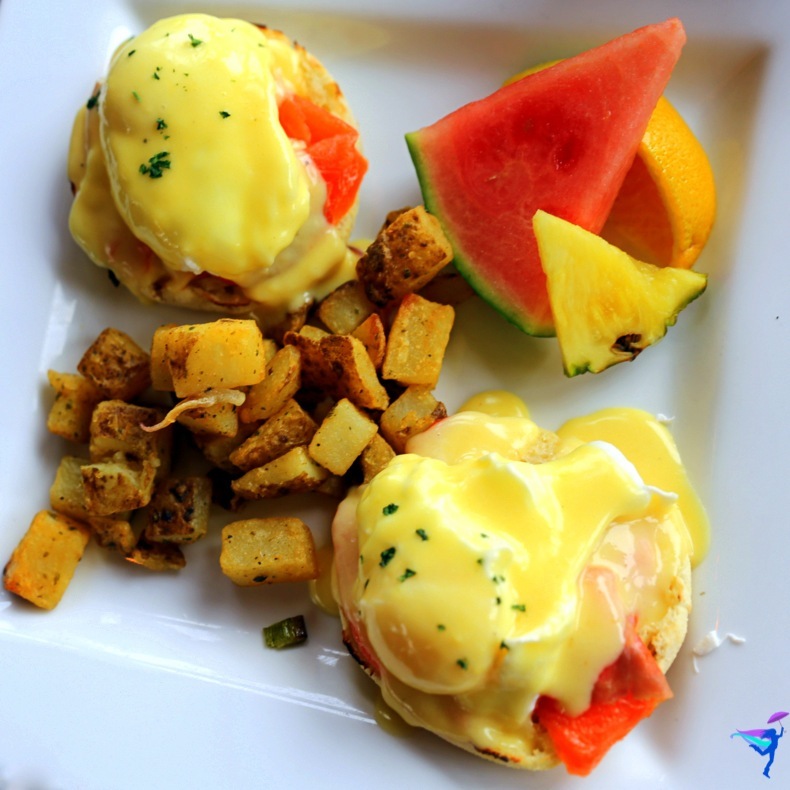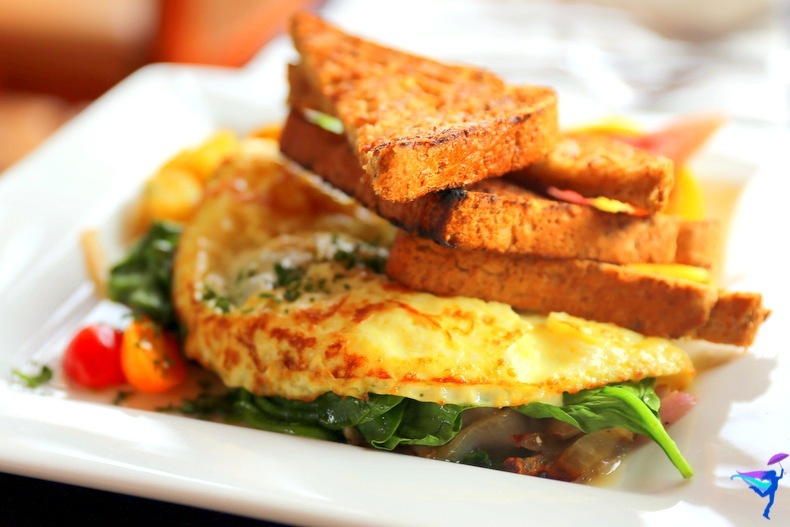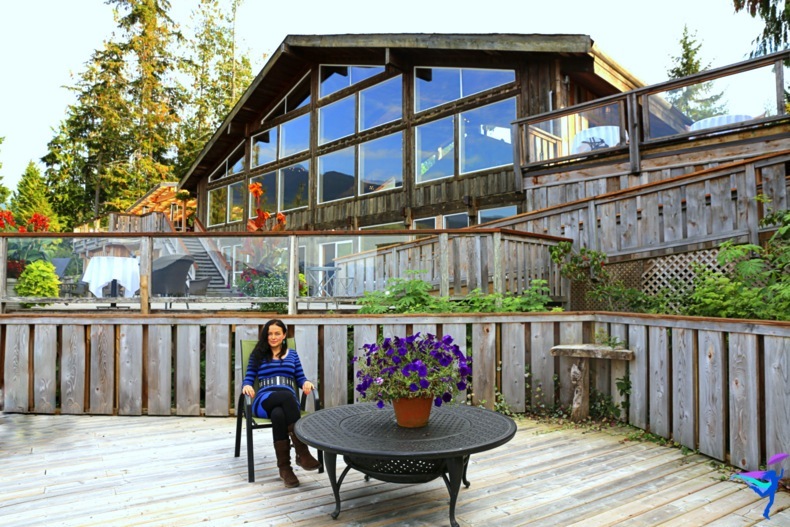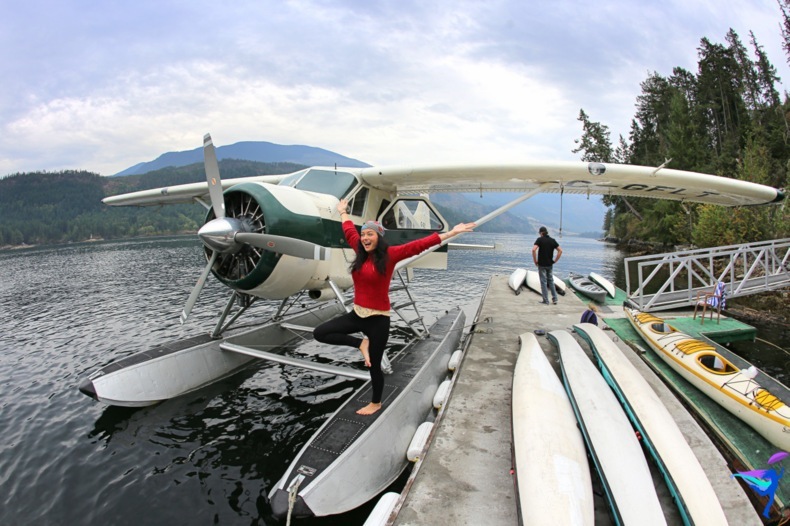 It was my first time riding in a scenic float plane! It was an amazing way to get a feel for the wilderness and the bay. We flew over hundreds of tiny islands, a 1,500 foot waterfall, countless blue lakes and unending scenery!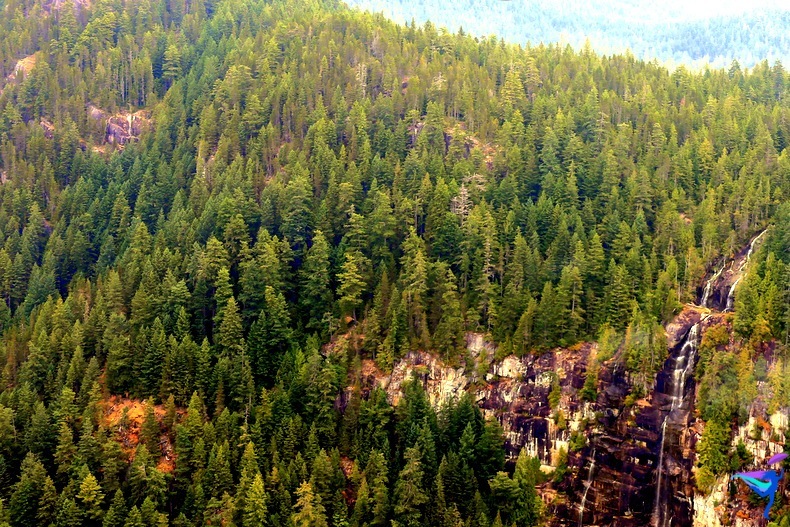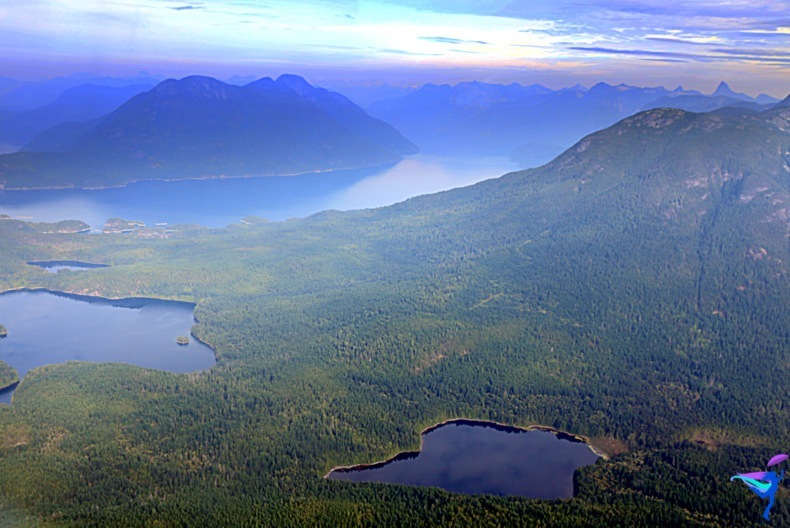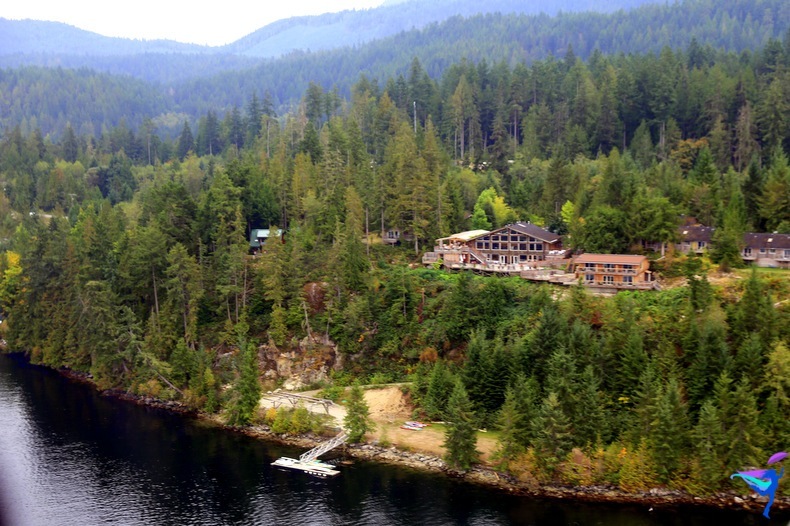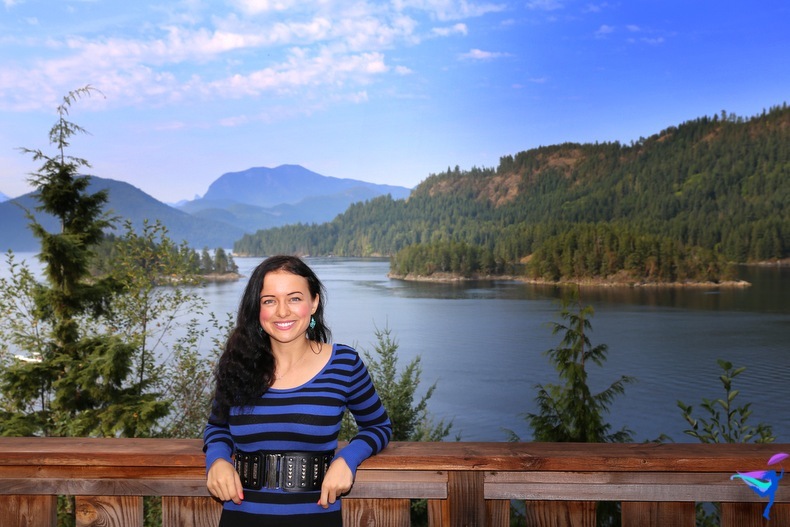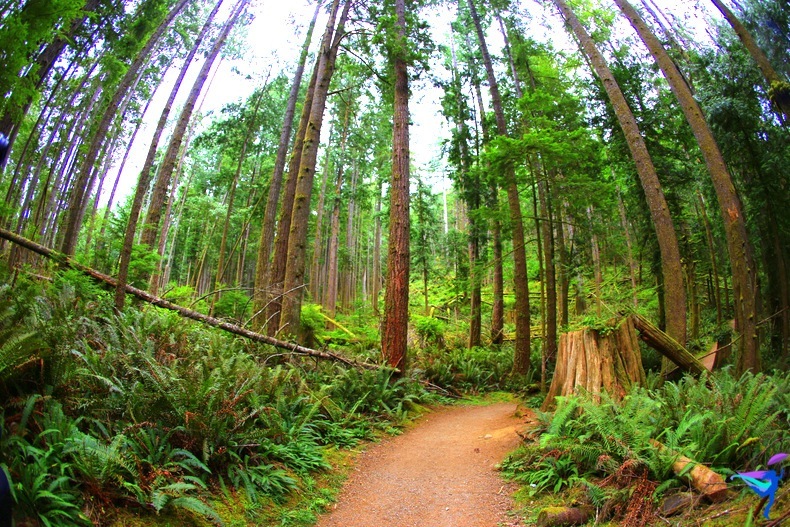 We decided to hike to the Skook rapids where the tides meet, a world renouned kayaking spot. The trail through the lush forest was something out of a fairytale, seriously that's probably why the film Once Upon a Time in British Columbia.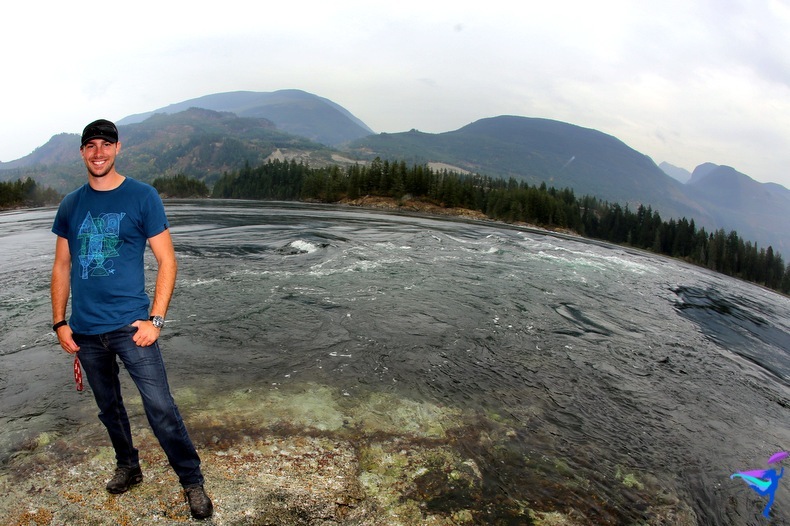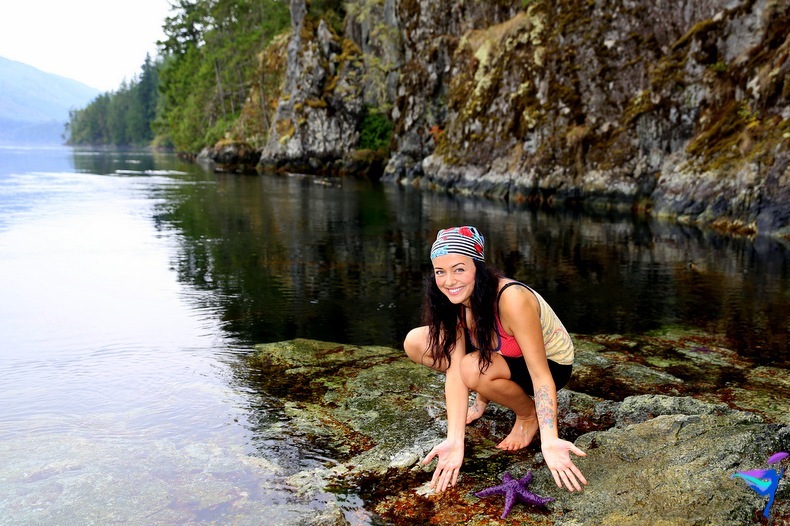 I've never seen so many coloful starfish! I was in heaven!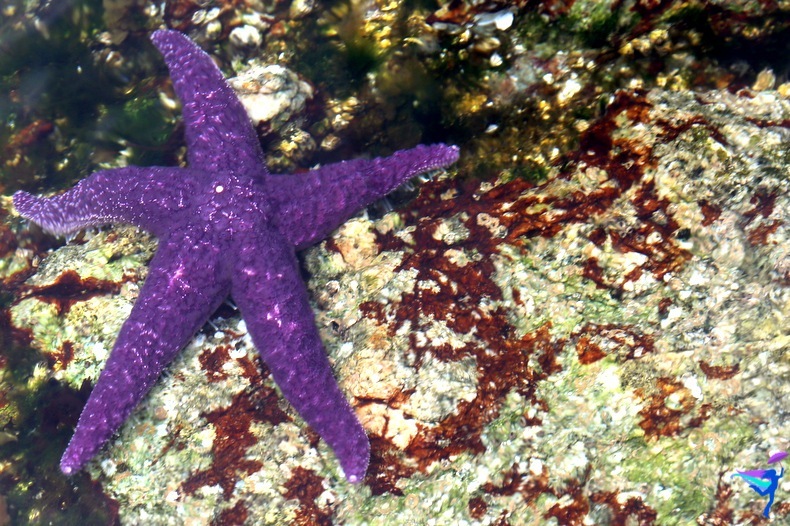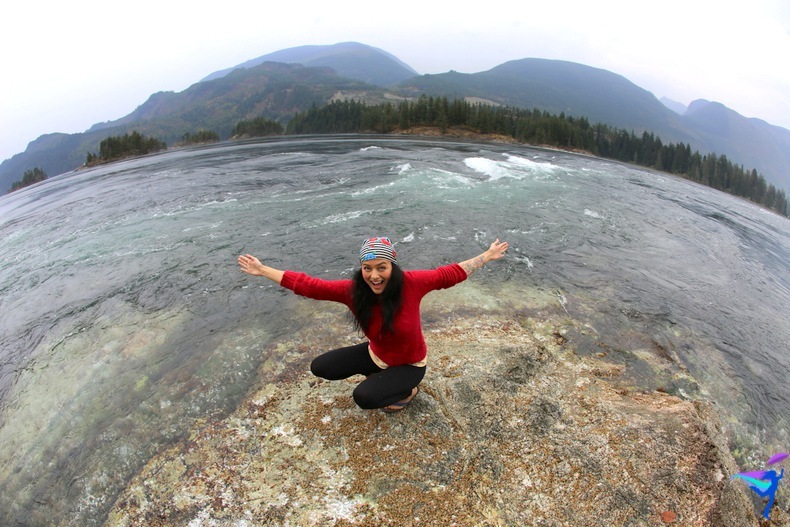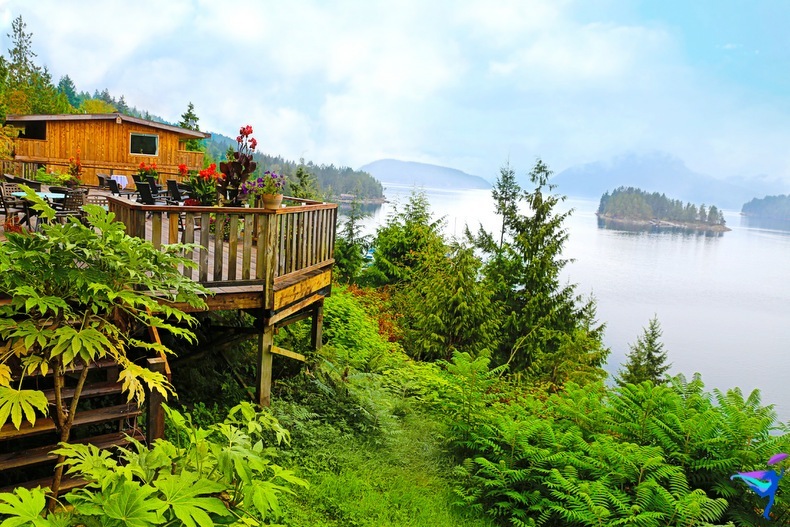 I was invited as a guest of WCWL, as always all opinions are my own.

Photo Credit of Photos of me: John Ward